Business
Prioritize safe passage of personnel and crew with a gangway
On March 3, 2021 by
Safe access to your ship, offshore plant or petro-chemical facility is very important to guarantee the safety of your employees. Maximum safety in every situation, that is the main goal. If you need a modern gangway to secure safe access of personnel and crew between ship and shore, the experts over at Gangway Solutions are the preferred partners for this. These specialists have extensive experience in the designing, engineering, installing, and commissioning of gangways for a large variety of applications. Think of equipment for offshore, oil & gas, and petrochemical industries on a worldwide basis.
What engineering features are possible with a gangway system?
Every modern access gangway engineered by Gangway Solutions is explosion proof and built according to national and international safety standards. Think of Cenelex/ATEX (European guidelines) and NEC/UL-codes/ATEX (American) guidelines for example. In addition, all the engineered gangway systems are tested and inspected before leaving the facility in the Netherlands. You are ensured of quality and safety in this way. The equipment can be delivered with radiographic remote control systems, ensuring constant monitoring of its systems. Each and every one of the gangway systems is tailor-made to fit your specific needs. In this way, it perfectly suits your situation. There are various features to choose from:
A gangway with or without lights
A covered or open gangway
The use of manual or electric controls
Telescopic or fixed gangway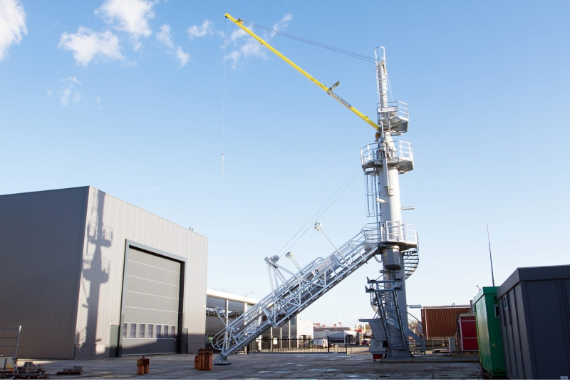 Request a quotation or ask your questions about gangway systems
Do you have any questions about the possibilities of a bespoke gangway? Or would you like a quotation for your specific requirements? Make sure to contact the experts over at Gangway Solutions. They will happily answer all your questions. Guarantee safe passage of your personnel and crew with a bespoke gangway. You can find the contact information on the website of Gangway Solutions.